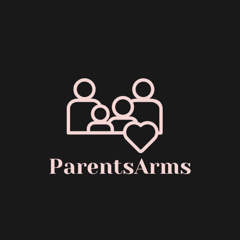 Spiritual Warfare
What is spiritual warfare?
What is Spiritual Warfare
Spiritual warfare is one of the most challenging aspects of Christian living. Knowing how to fight the devil's tactics and resisting his temptations requires spiritual discernment and a deep understanding of the Word of God. In some cases, people may find themselves in a state of spiritual bondage, where they are unable to break free from certain habits and patterns that keep them entangled in sin. This is where Deliverance Ministry comes as a solution to aid individuals to find spiritual freedom.
Deliverance Ministry is the process of setting free individuals from demonic oppression, possession, influence or harassment. It involves seeking God's help through prayer and spiritual guidance and is based on the belief that demons can possess and torment humans, causing various physical and emotional ailments. Deliverance ministry is not just praying for people but also involves helping people learn to stand in their authority, healing of emotional traumas to break ungodly strongholds.
Why Deliverance Ministry?
The idea behind deliverance ministry is to break demonic strongholds in people's lives and help them overcome the things that are holding them back from living perfect lives in Christ. It may involve counseling, confession, prayer warfare or expelling spirits.
It is essential to note that deliverance ministry is not for everyone. It is recommended for individuals who have tried all forms of spiritual warfare but have not succeeded in breaking free from spiritual bondage. This may include people battling addiction or those struggling with deep emotional scars. Deliverance ministry focuses on looking at the fruit of one's life and uprooting the root cause of problems from the source.
Deliverance ministry is a vital tool in today's world, especially in this age of darkness where the devil is on the rampage, looking for people to devour. It is beneficial for individuals to have someone to walk with them through their struggles rather than isolating themselves in their problems. This can even be a way to help eyes open to God's understanding of the situation at hand that may be impossible for one person to perceive.
We Need Deliverance
Deliverance Ministry is essential, especially for those who are entangled in spiritual bondage. It provides spiritual guidance, support, and tools to help individuals break free from demonic strongholds, emotional pain, and addictions. The process involves prayer, counseling, and spiritual warfare that uproots the root cause of bondage, giving way to true healing and freedom. We cannot afford to ignore the need for deliverance ministry, for it is one aspect of spiritual discernment that can help individuals walk into their full potential as citizens of God's kingdom, leaving behind the works of the devil.
Are you on WordPress? Then be sure to our WordPress website at sanctuaryprayerministries.wordpress.com